This article is for SketchUp users. Revit instructions here.
Sefaira's energy performance and daylight analysis can be performed on SketchUp models from within the SketchUp modeling environment. This is all performed through the Sefaira plugin for SketchUp.
This article provides:
A link to download the Sefaira plugin for SketchUp
How to install and login to the Sefaira plugin for SketchUp
Related articles:
Please note that we support the previous 3 major releases with our plugins, although older versions may still also work, we are not committed to fixing bugs associated with those versions.
Downloading the Sefaira for SketchUp plugin installers
For Mac users:

For Windows users:

Run the installer, agree to the terms, and start or restart SketchUp, the plugin will load automatically when SketchUp is launched.

Opening the plugin
Open the plugin via the SketchUp extensions menu:

Signing In
To sign into the Sefaira plugin, enter your Trimble ID email and password.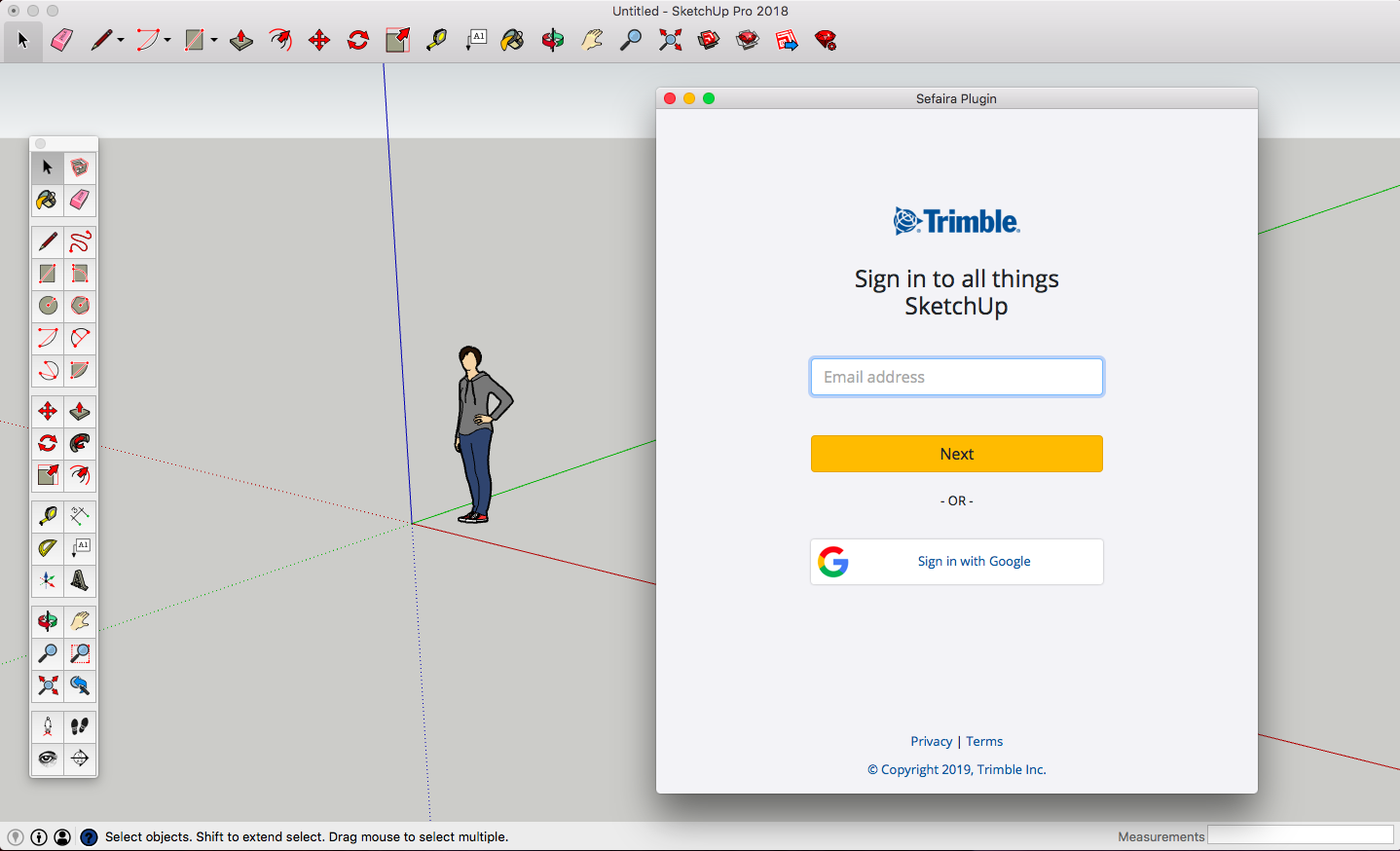 If you forgot your password, you can reset it here.
---
IT set up for Sefaira
While accessing the web application and downloading the plugins is straight forward, we do have supplemental information on how to handle firewalls, adjust proxy settings, and adjust the default browsers. To learn more about advanced IT setup, please refer to this article.
For a .rbz version of the plugin please use this link (note that you may get called to upgrade going down this pathway if you previously had a sefaira plugin installed)