How do I see direct sunlight results in Sefaira?
Sefaira Daylight Visualisation has a number of outputs, one of which is Direct Sunlight and this uses a simulated sky which ignores diffuse daylight and only shows areas receiving direct sunlight.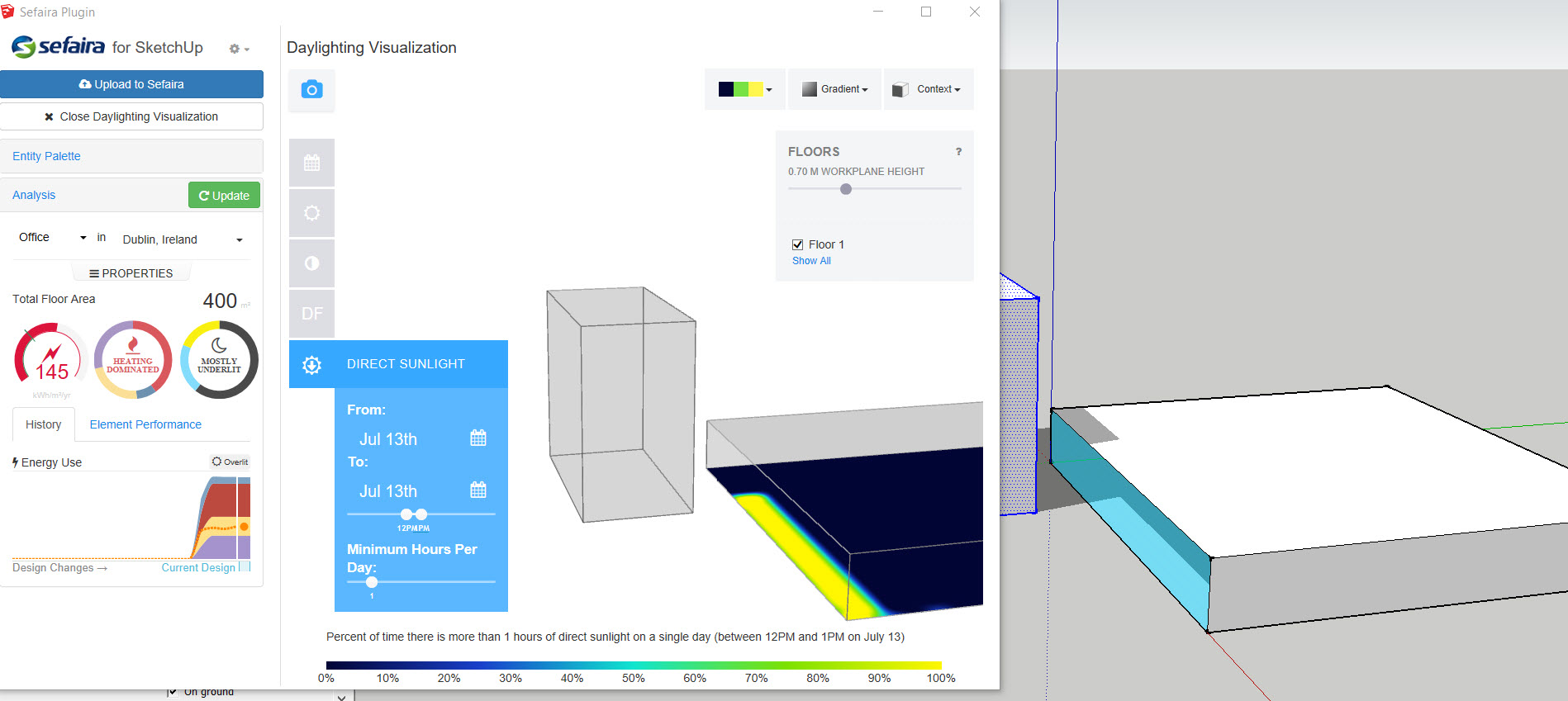 In this example, we are looking at just a single day, 13th July and the hour 12pm to 1pm. We are seeing the percentage of time that there is more than 1 hour of direct sunlight. We could also click on the floor to see the exact number of hours that that section receives direct sunlight.
Here, we have also matched the shadows in SketchUp based on the location and the sun position to produce complementary graphics.
To get the correct sun position you will have to Geo Locate your project in SketchUp.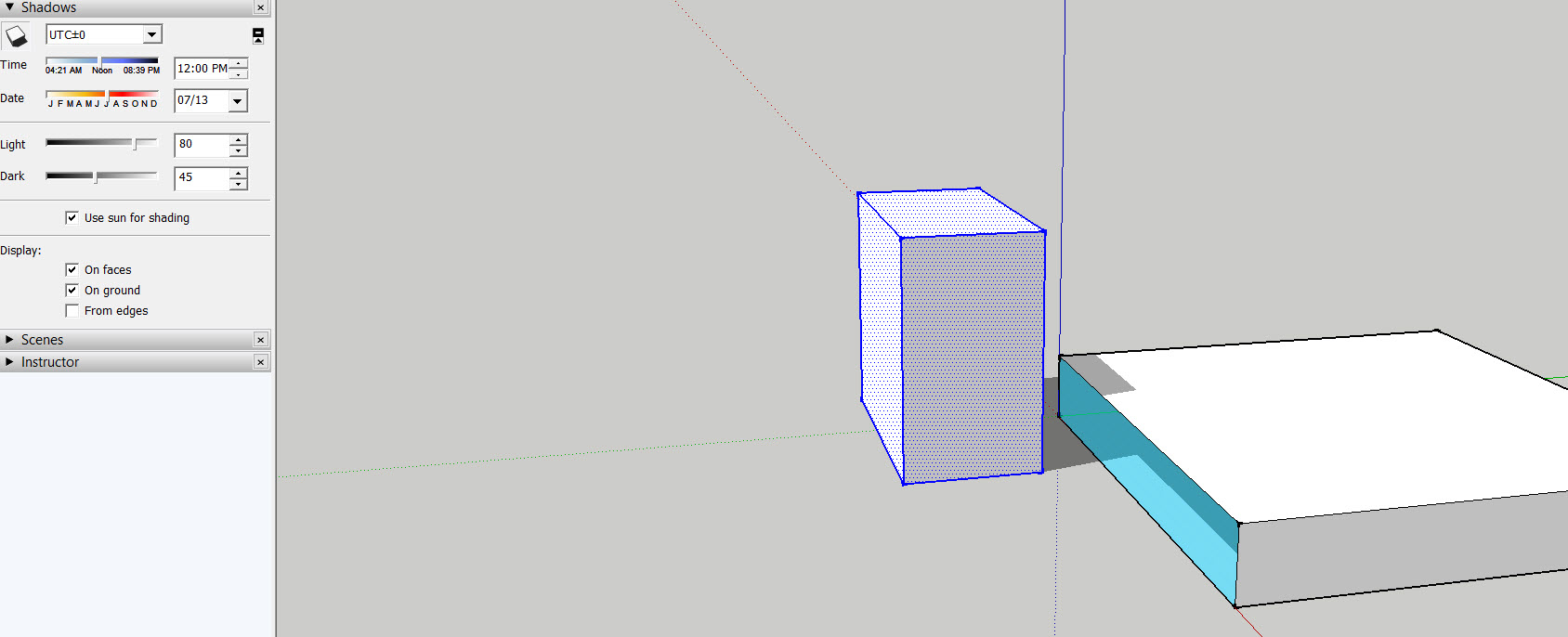 You can also look at longer ranges and times of day
Here we can narrow the graphical range by asking to see the area that receives more than 3hrs per day within this summer range.