You don't have a 3D geometry and you want to quickly sketch a square/rectangular building? 
This article will show you how to use a Sketchup model with dynamic components which has been built by the Sefaira team. Using this model you won't have to draw anything in Sketchup to build the model (just to input some numbers). 
You will be interested in this article if:
You have Sketchup pro (otherwise the dynamic components won't work)
The building you want to analyse is square or rectangular 
You don't already have a 3D geometry (or your 3D geometry is too complex to work with Sefaira)
You are not very proficient with Sketchup or want to quickly play with multiple shading or WWR options. 
Example 1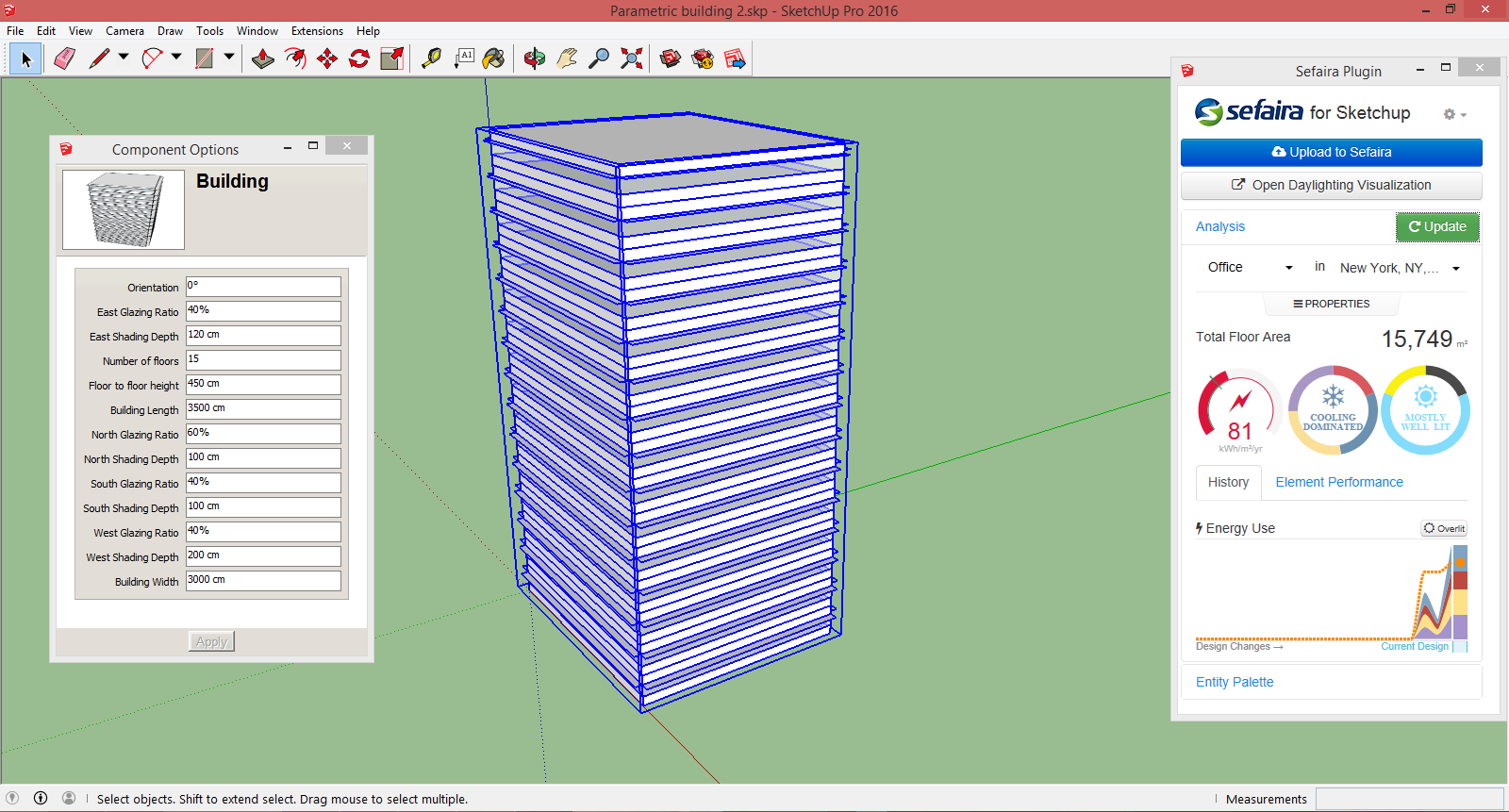 Example 2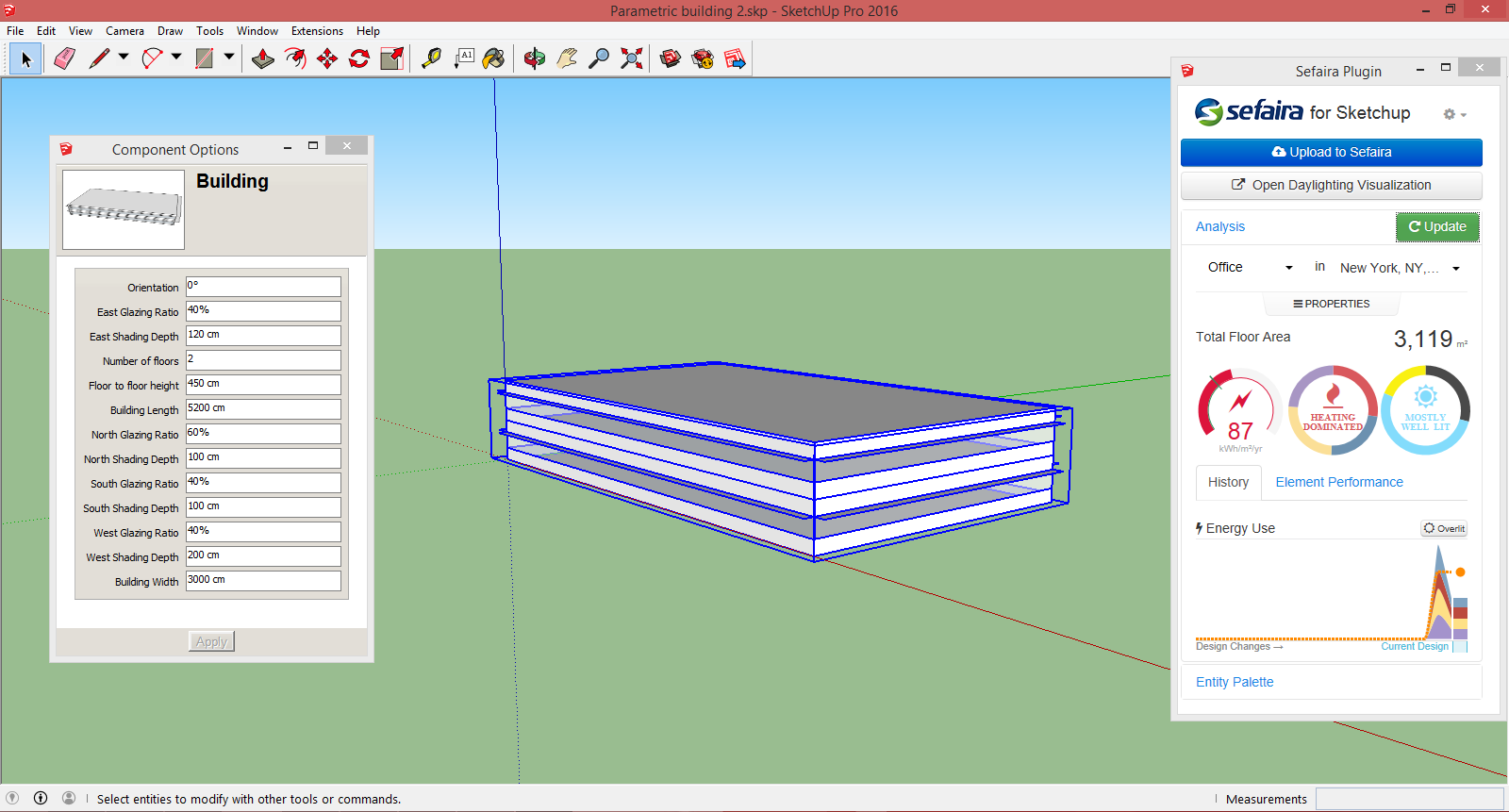 How to use the Sketchup model?
Download the attached Sketchup model (Sketchup model with Dynamic Components.skp)
Open the file and right click on the building and Select "Dynamic Components->Components Options"
This window will pop-up in your Sketchup interface
You can change here:
The building orientation (0 being the current orientation)
The building Width and Depth
The number of Floors
The floor to floor height
The Glazing ratio on each Facade
The Shading length on each Facade
    4. Click on Apply
    5. All the entities for Sefaira (including shading) are already properly tagged. 
    6. Start exploring the plugin outputs!