Let's say, for a design competition proposal, we want to to show that there is adequate daylighting in all key areas of the building throughout the year. We can do so by using the snapshot tool within Sefaira's Daylighting Visualization to create presentation images.
In this specific scenario, we want to look at the annual availability as well as a few key dates in the year and export images to be included in a design proposal.
---
We will start by looking at our annual availability for the year.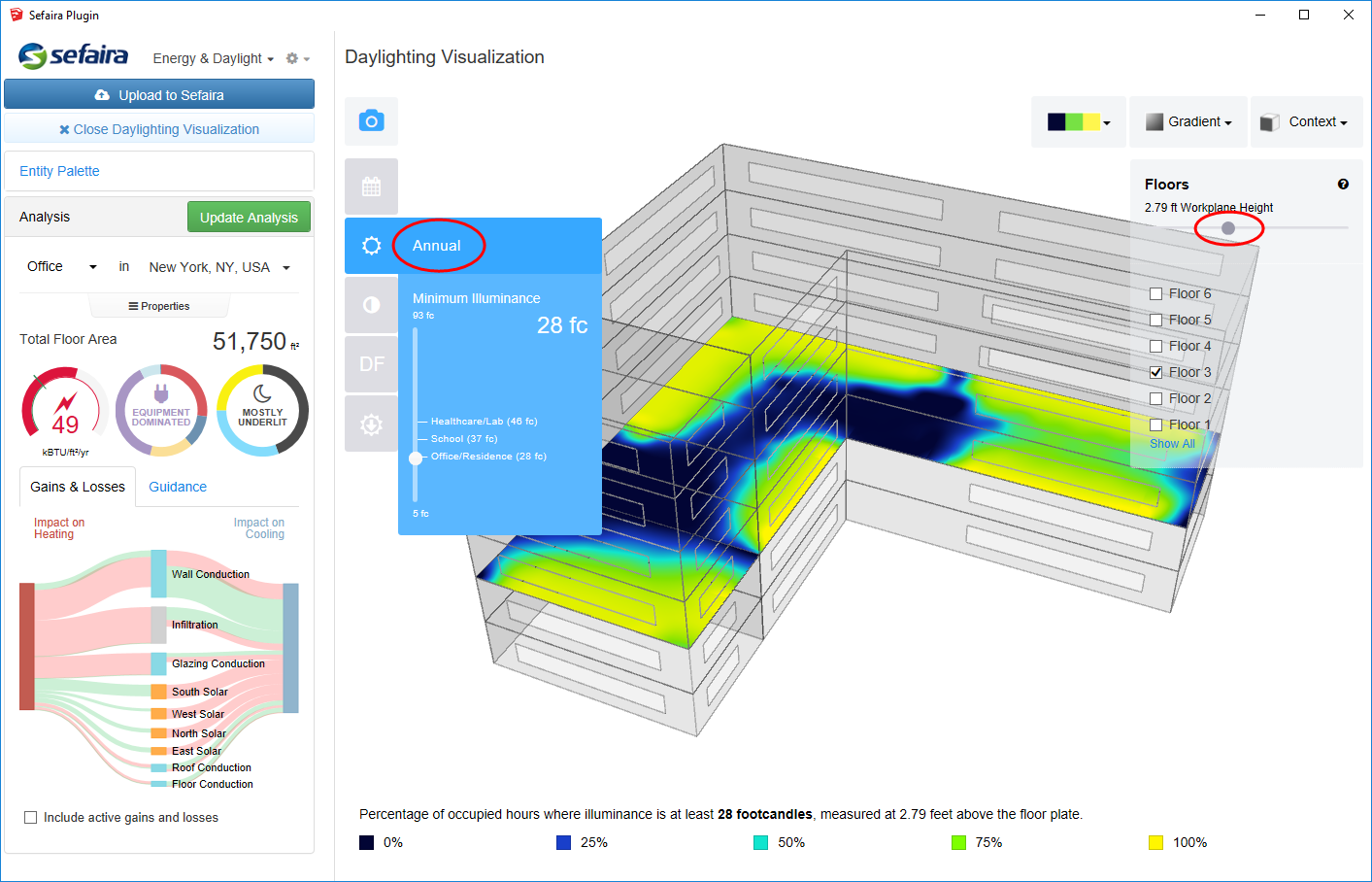 In this example, the floor plate height, which is adjustable, is set to 2.79ft (.85m). There has also been a minimum illuminance of 28 footcandles (300lux) set. Use the snapshoot tool to capture the isometric view.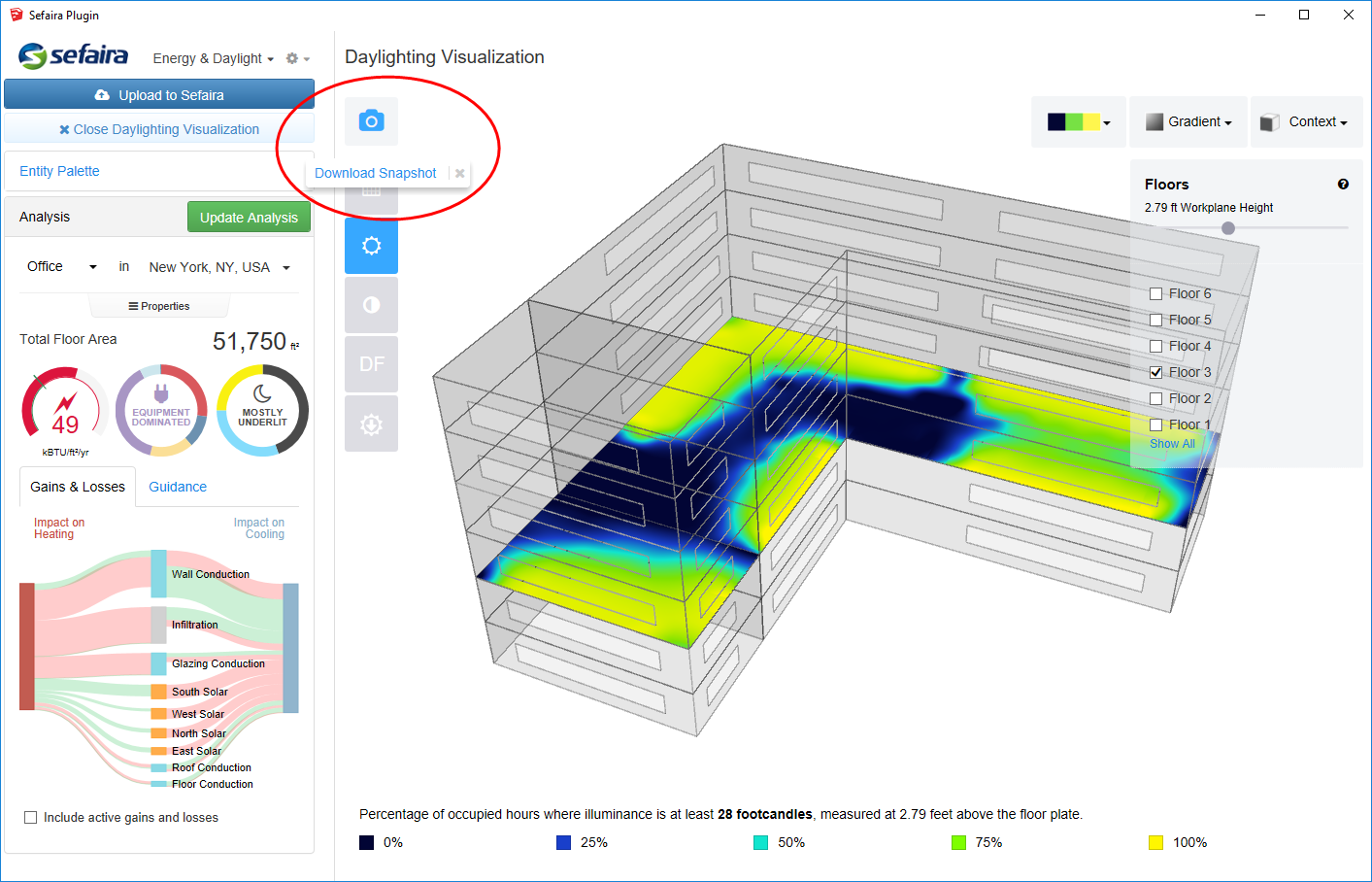 Next, we have been asked to report if there is sufficient daylight during the winter and/or too much daylight during the summer. We will use the Date & Time daylight visualization to assess daylight levels when the sun is highest and lowest, on June 21st and December 21st respectively.
Select the calendar icon, input your desired date and time, and click "Update Analysis". When results have returned, you can download any floor plan image by selecting the download icon to the right of the floor in the list on the right.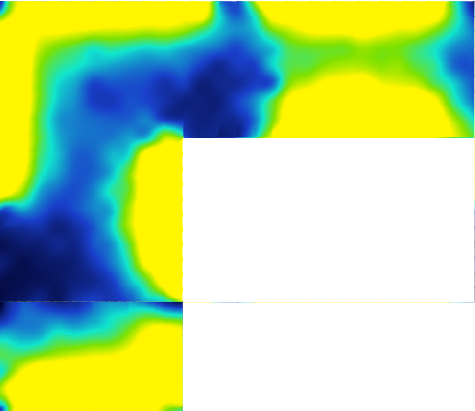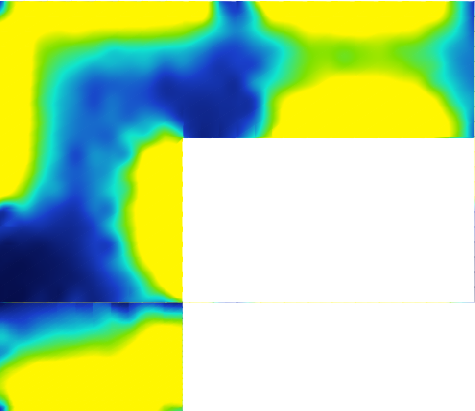 These floor plan images, combined with your annual daylighting snapshot will help you and your audience understand how successful your daylighting strategies have been.  
For more information on the various types of daylighting analysis, please visit learn.sefaira.com.