The Plant Sizing section shows each automatically sized system in your building and the subsets that the headline sizing consists of.
In this example, we can see the design capacity of;
Cooling equipment,
Heating equipment,
Air Handling Units,
Heat Rejection equipment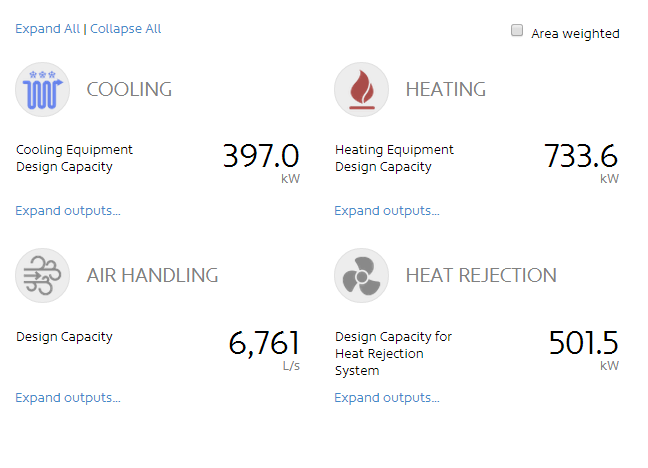 We can expand the results to see the proportion of capacity that comes from Zone Coils and that comes from AHU. This Total Peak Coil Load is then divided by an Energy Plus standard value of 0.9 to give the Equipment Design Capacity.
e.g. ( 357.3 kW / 0.9 ) = 397 kW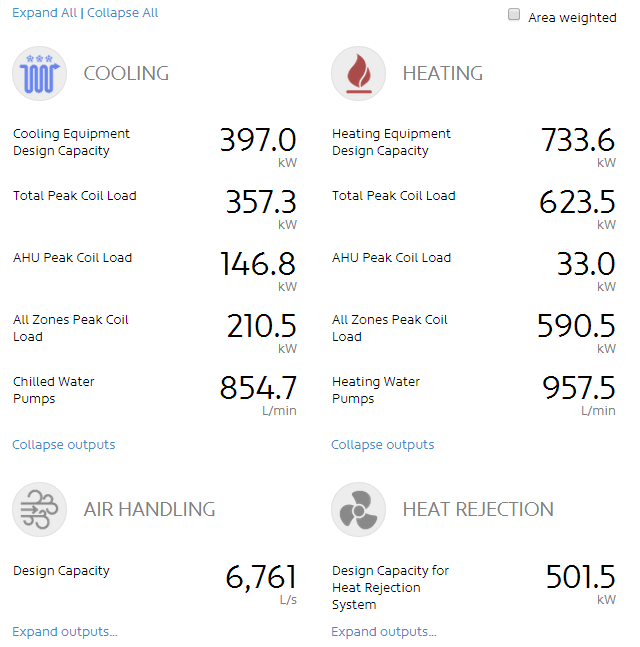 These outputs will change depending on their relevance to each system that is chosen for the current strategy.
For information on the export output formats see our report export page.
For further queries on Sefaira web application outputs contact support@sefaira.com.