This article is for SketchUp users. Revit instructions here.
Sefaira's energy performance and daylight analysis can be performed on SketchUp models from within the SketchUp modeling environment. This is all performed through the Sefaira plugin for SketchUp.
This article provides:
A link to download the Sefaira plugin for SketchUp
How to install and login to the Sefaira plugin for SketchUp
Related articles:
Download the SketchUp 2020 Sefaira plugin
Click the button below to download the Sefaira Plugin for SketchUp.

The Sefaira plugin for SketchUp 2020 is provided within the .ZIP download above.
To install the plugin in SketchUp
1) Extract the extension file (.RBZ) from the .ZIP file
2) Open SketchUp and launch the "Extension Manager" window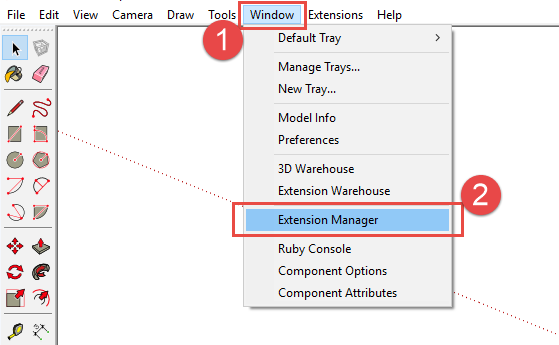 3) Click the "Install Extension" in the bottom left corner and select the .RBZ file.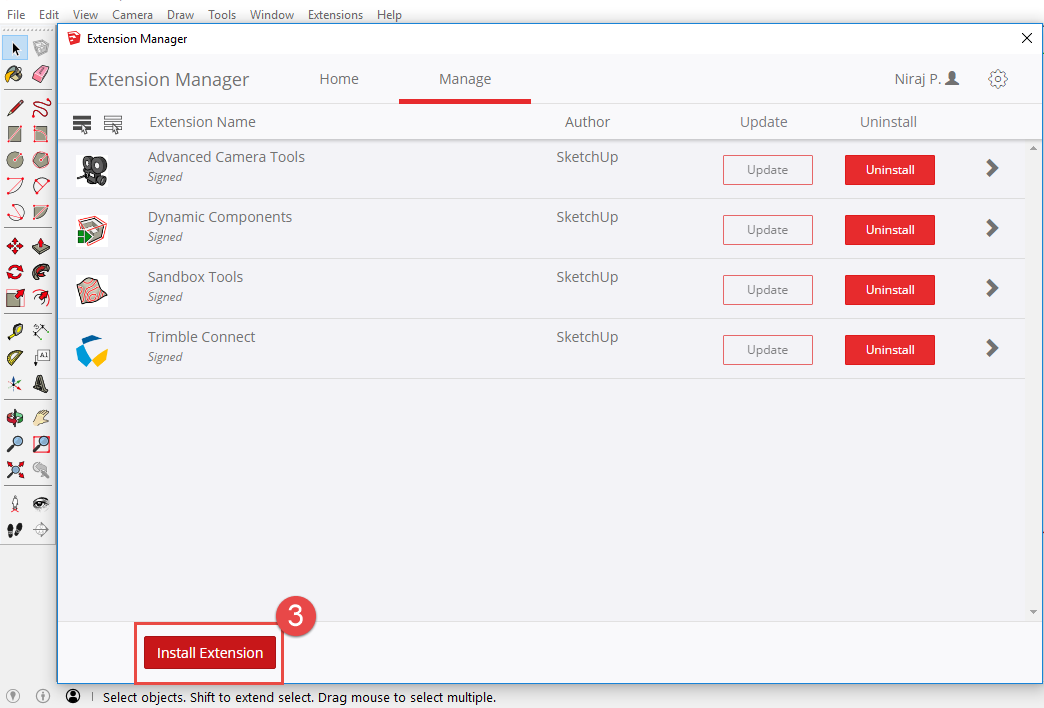 4) Once installed, the Sefaira plugin will show under the "Extensions" dropdown within SketchUp.

* If you are looking to install Sefaira in bulk, these installers can be used.
For SketchUp 2018, SketchUp 2019 and SketchUp 2020. (note Sefaira may work on older versions of SketchUp but it is not supported for those versions).
For Mac users:

For Windows users:

Run the installer, agree to the terms, and start or restart SketchUp, the plugin will load automatically when SketchUp is launched.

Sign In
To sign into the Sefaira plugin, simply enter your Trimble ID email and password.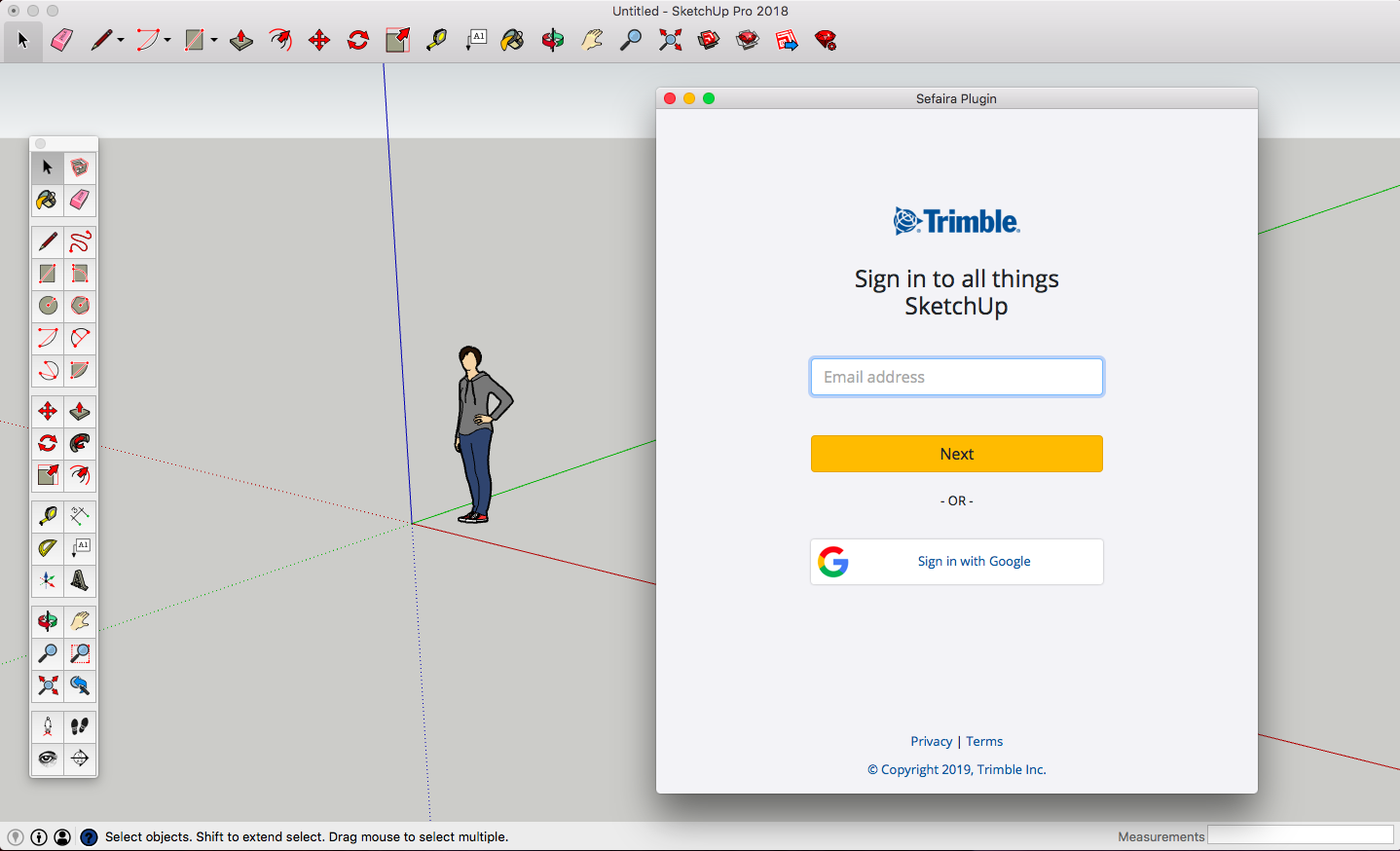 If you forgot your password, you can reset it here.
---
IT set up for Sefaira
While accessing the web application and downloading the plugins is straight forward, we do have supplemental information on how to handle firewalls, adjust proxy settings, and adjust the default browsers. To learn more about advanced IT setup, please refer to this article.