What is different in how the plugin looks between Architecture and Systems?
There are two versions of the Sefaira plugin. This is a deliberate functionality difference to allow Architecture users to analyse within the modeling environment and to allow Systems users to analyse in the web application as quickly as possible.
How should my Sefaira plugin look?
If you have a Sefaira Architecture licence or access to both Architecture and Systems your plugin should look like this;
SketchUp Plugin for Sefaira Architecture or Systems&Architecture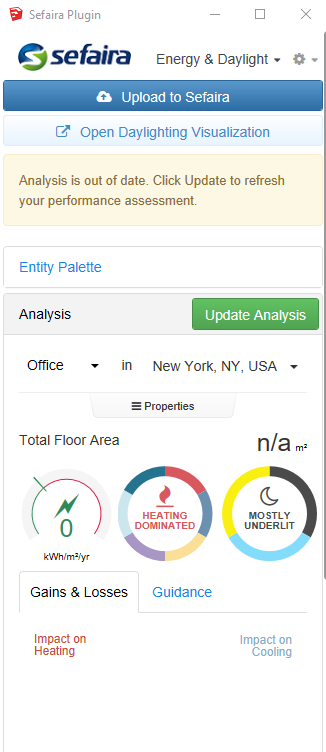 Revit Plugin for Sefaira Architecture or Systems&Architecture
Step 1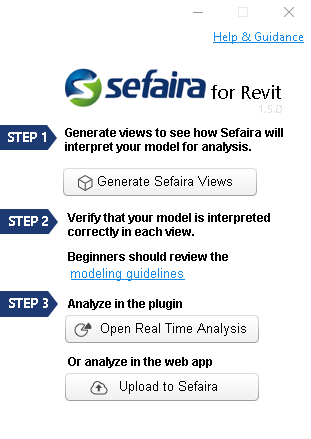 Step 2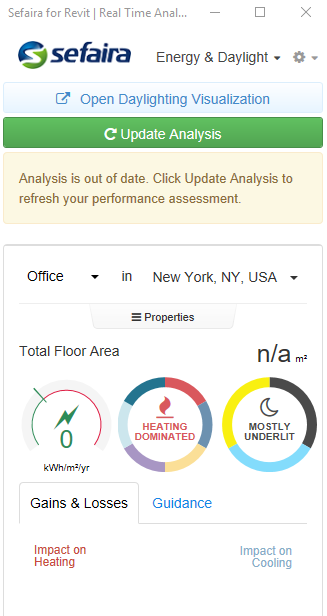 If you have a Sefaira Systems licence only your plugin should look like those below;
SketchUp Plugin for Sefaira Systems only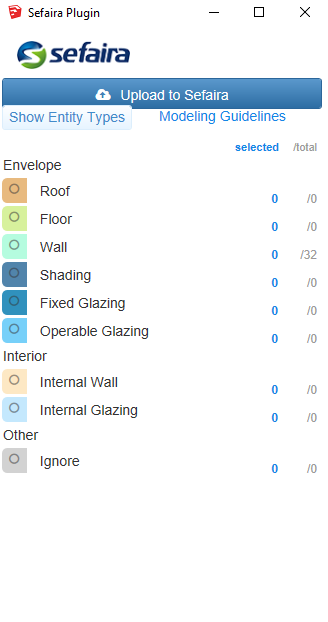 Revit Plugin for Sefaira Systems only
Step 1 only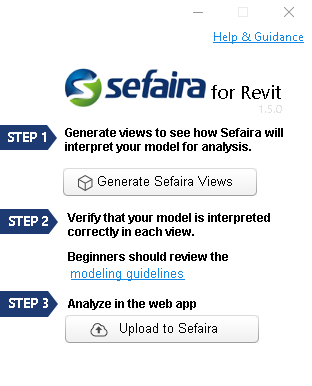 For enquiries, please contact support@sefaira.com