This article outlines the steps to creating space use templates from the Space Use tab in the Sefaira Web Application.  Space Use templates can be applied to building zones in the Zoning tab.


Understanding Zone Templates:
Each user account is pre-populated with standard space use options.  Users are able to create custom templates which are shared on a firm-wide basis.  

To create a custom template:
Step 1: Navigate to the Space Use tab.  At first, the values will be set to the selected space use, which is an office in the picture below. Use the sliders and input boxes to set the desired variables for design loads, ventilation and outside air rates, design temperatures, HVAC schedule, and design loads schedule. 
Step 2: Click Save Current Settings >> Title the template and hit Enter.
Once saved, the custom template will populate the Space Use drop-down list.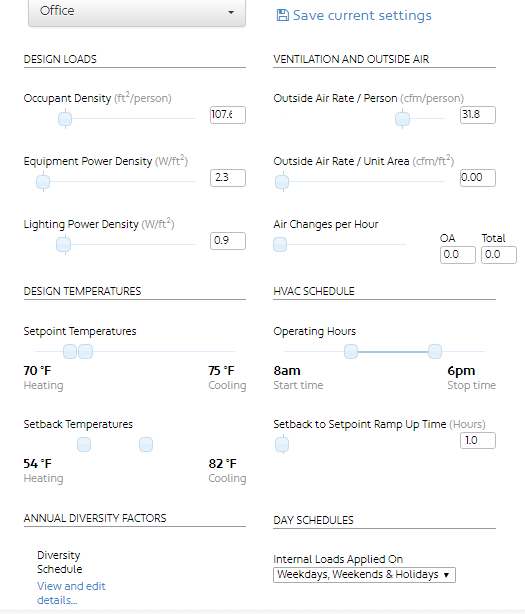 Understanding the Zoning Map:
In the zoning tab, each building floor with associated zones are displayed.  
There are three zoning strategy options:
1. One zone / floor: This will apply a single zone to each floor.
2. Perimeter / Core: This will apply a perimeter zone at the outer edges of the floor plate and a core zone for the core of the building.
3. One zone / Room: This will read user defined zones from the model.  In SketchUp, lines in the floor are used to map out zones. In Revit, rooms are read as zones.  The below image is set to one zone/room.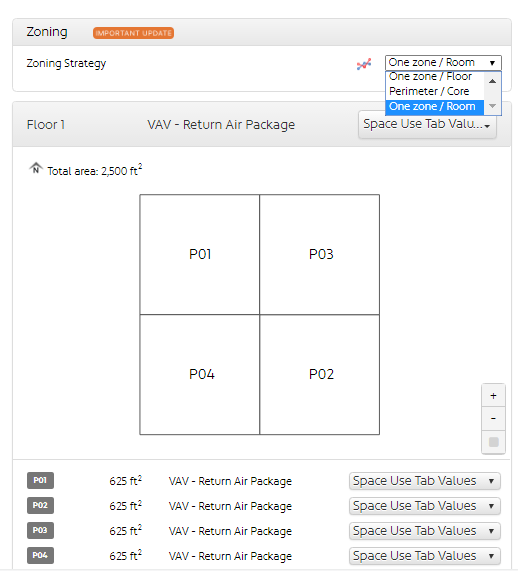 Once the zoning strategy is chosen, zone templates can be applied to the building on a floor by floor basis or a zone by zone basis.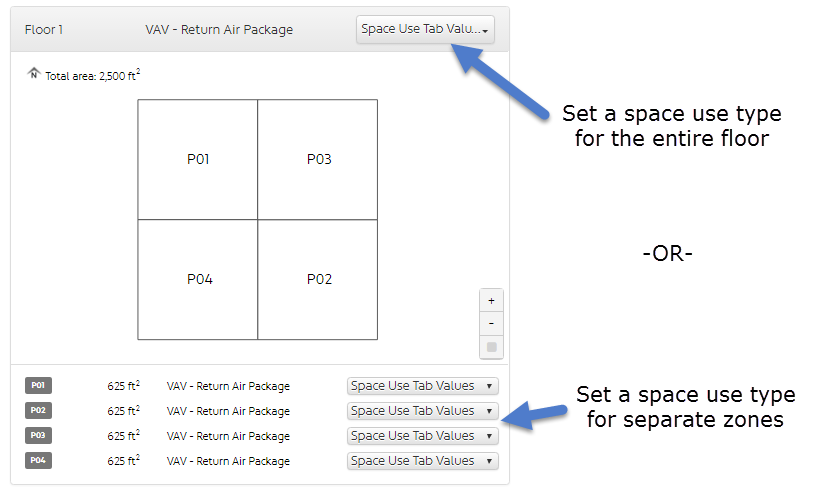 If the "Space Use Tab Values" option is selected, the space use settings that are showing in the Space Use tab will be applied to the zone.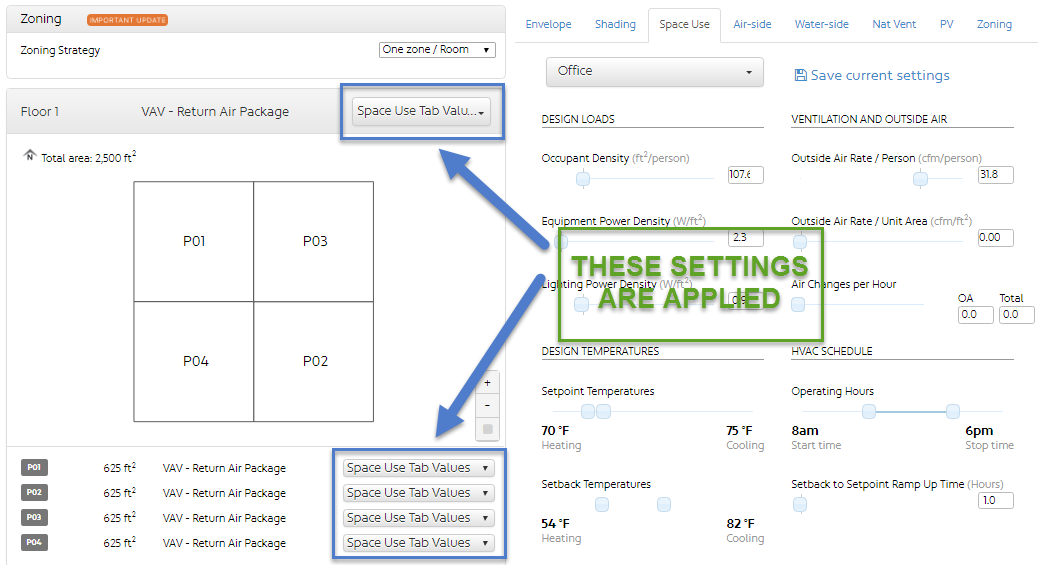 To change the Space Use template, use the drop-down menu to select a saved Space Use template.  The below image shows each zone set to a custom saved Space Use Template.